AQ Recovery Serum – Pharmaceutical Grade Serum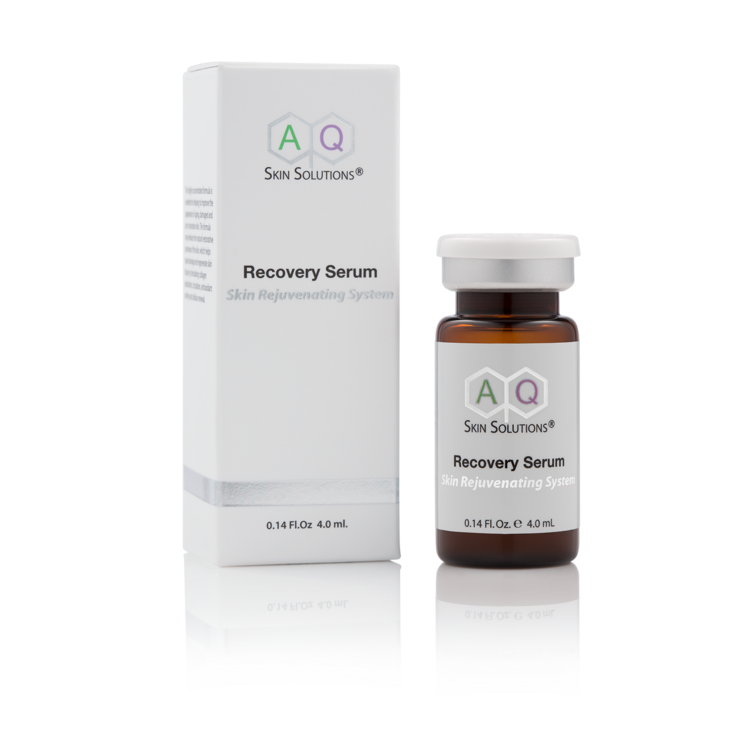 AQ Recovery Serum Benefits
Effective combination of

 

selective GFs, active ingredients and antioxidants
Supplements aging or damaged skin to address signs of aging
Can encourage healing after skin resurfacing procedures
May calm inflammation and irritation caused by some skin treatments
AQ Skin Solution's Recovery Serum contains the highest concentration of natural growth factors, proteoglycans, and glycosaminoglycans. AQ Recovery Serum is designed to enhance the skin's biological process of regeneration by promoting collagen production, supporting healthy circulation, and encouraging cellular renewal. The serum is selectively formulated to complement the recovery period of clinical modalities.
This highly concentrated formula is specifically designed to help improve the appearance of aging, damaged and post-procedure skin with minimal downtime. AQ Recovery Serum may enhance the natural restorative processes of the skin, which can repair and regenerate skin tissue by stimulating collagen production, circulation, antioxidant activity and cellular renewal.
Directions
AQ Recovery Serum needs to be administered by a skin care professional.
Ingredients
Human Fibroblast Conditioned Media, Water (Aqua), SD Alcohol 40, Propylene Glycol, Cellulose Gum, Polysorbate 20, Tetrahexyldecyl Ascorbate, Tocopheryl Acetate, Menthyl Lactate, Lactic Acid, Sodium Hyaluronate, Phenoxyethanol, 1,2-Hexanediol, Caprylyl Glycol.