ABOUT US
Learn more about the science and discovery of AQ Skin Solutions' Growth Factor tissue repair.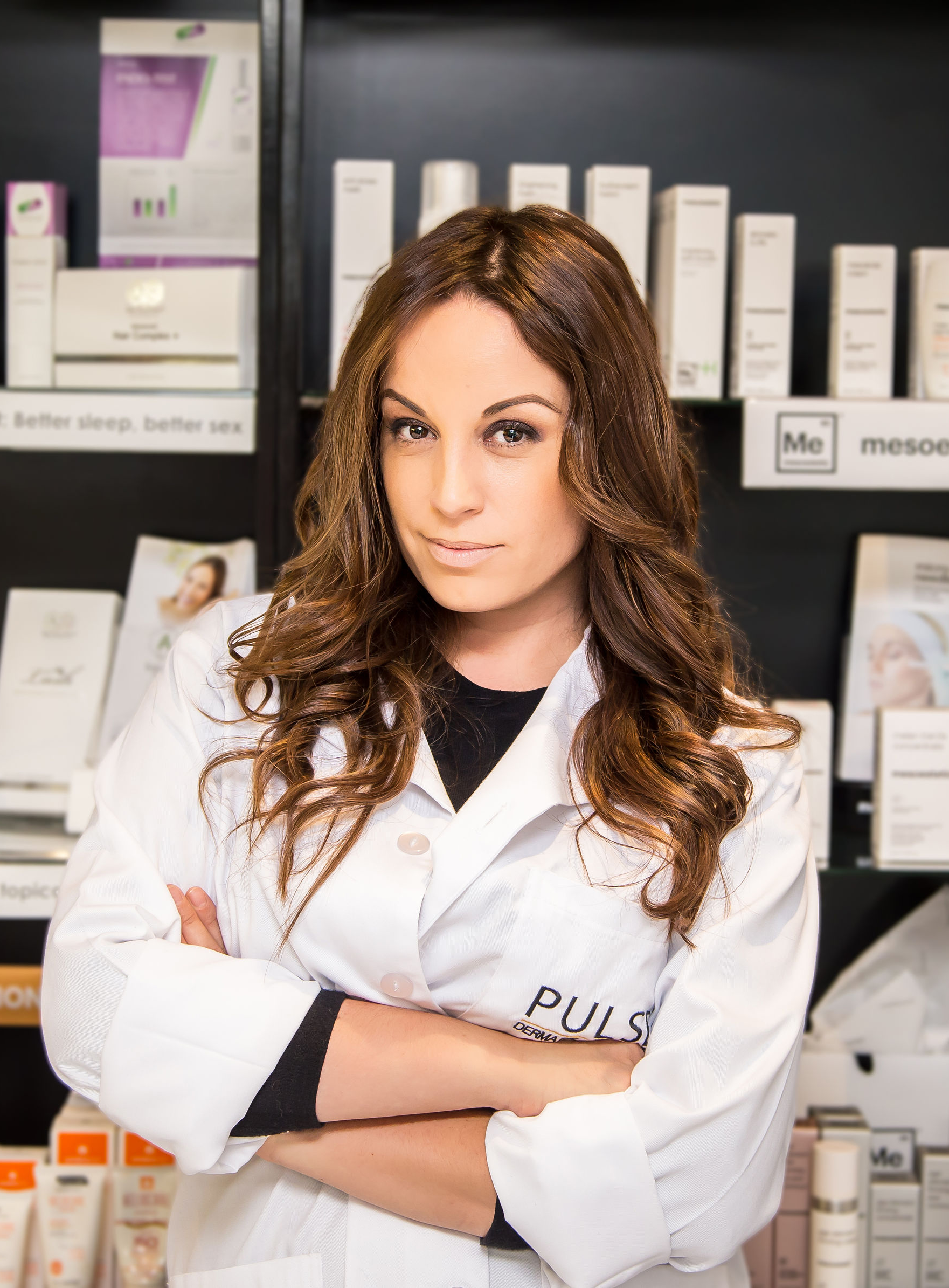 About Amy Knoetze
Introducing Amy Knoetze, the international distributor for AQ Skin Solutions Africa.
Amy has lead and trained teams worldwide to receive prestigious international awards.
With a passion for Dermatology, tissue repair and advanced aesthetic procedures, she leaves no stone unturned in her quest to stay abreast of all new scientific studies and developments in the field of aesthetic medicine.
Amy Knoetze is proudly waving the banner for the future of AQ Skin Solutions across Africa and Mauritius .
About Growth Factors
AQ's GF technology refers to an advanced, innovative method of producing human growth factors and employing them in topical cosmeceuticals. Growth factors (GFs) are a group of specialized, fragile proteins that act as chemical messengers between many cell types. Critical for the activation of cellular functions, GFs are found naturally in the human body, specifically fibroblast cells. Selective growth factors play a role in increasing cell production, cell division, blood vessel production, and collagen and elastin production.
Combining authentic research with advanced clinical experience, AQ employs a proprietary blend of the appropriate combination and concentration of applicable GFs in Growth Factor Induced Therapy (GFIT).
Cutting-Edge Growth Factor Technology
AQ Skin Solutions GF Technology was originally discovered through wound healing and cell regeneration therapy in 3rd degree burn victims. Consistent medical research has proven that when formulated correctly, patented GF-technology holds the potential to reverse the cell ageing process, fade scars, and boost the body's natural repair process regarding skin, hair follicles and vaginal walls. AQ's breakthrough research revealed how to effectively maximise the retention of GFs for greatest penetration and effectiveness. 
"The decrease in growth factor production, along with damage caused by UV light, pollution, and toxins, cause the skin to wrinkle, lose elasticity and pigment."
Consequences of environmental exposure in addition to the normal processes of aging result in excessive free radical damage and the breakdown of collagen and elastin. This type of damage eventually impairs growth factor function, reducing the body's ability to repair oxidative damage and prompting the need for supplementation.
AQ cosmeceutical serums contain conditioned media known to retain the highest quality of specific growth factors, cytokines and interleukins that accelerate the regenerative process. Using advanced cell sorting technology, AQ Skin Solutions GF serums were formulated utilising the screened, immortalised fibroblast cell lines protected by 4 Patents within the U.S., E.U., Japan, and Korea ( US 8,518,879, US 8,877,494, US 9,119,974), EU (2680865), Japan (5981947), and Korea (10-2013-7026105).
Patented Technology
The innovative approach to harness healing:
AQ Skin Solutions' formula of anti-inflammatory cytokines, interleukins and growth factors
TGF-Beta
B1, B2 & B3
Stimulates Collagen Production
Stimulates Glycosaminoglycan Production
Increases Fibronectin Synthesis
Inhibits Matrix Degradation
Facilitates Cell Chemotaxis
GM-CSF
Granulocyte Monocyte Colony Stimulating Factor
Stimulates Proliferation & Differentiation of Hematopoietic Cell Lines
Improves Monocytes and Macrophages Functions
Improves Leukocyte
PDGF
Platelets Derived Growth Factor
Stimulates Angiogenesis
Promotes Wound Healing
Removes Scarred Tissue
Subscribe To Our Newsletter
Stay up to date with our latest news, receive exclusive deals, and more.